News
Happenings and observations

January 27, 2017
We've just added THREE new educational/coaching videos to the Video page:
For the "How I Did That" series - "Driftin' Man" (approx. 20 mins!)
A 6 minute lesson on the Multiple Bounce Roll
A 2 minute lesson on Single Strokes to Double Strokes
Be sure to check them out — and let us know what YOU would like to see covered in future videos!
-- Admin
January 17, 2017
Hello everyone,
I'm happy to be writing from our newly updated spot on the Interwebs! As you can see, it's quite a different place than it was previously, but I'm sure you'll find your way around in no time. After all, if a drummer can do it...
We're still adding content and tweaking things, but you'll find all of the content from the previous site here already, along with a few new things as well. For example, I've gone through many of the images from older versions of the site and added a lot of them to the new Gallery with more on the way. I've also been combing through video in my archives — live, studio, & never before posted lessons — and we'll be posting some of those once we get the format conversions complete. All of this means you'll have to make it a point to drop by in the coming weeks to see what's new!
On the musical side of things, I've taken some time to clear my head after working to complete Intermezzi and tracking drums for my next full-length album. Shouldn't be too much longer and I'll be back in the studio, moving forward with the next album and various other projects slated for 2017. I'll be keeping you updated as things progress.
As always, I want to thank you for continuing to support music that takes chances, your kind messages, and turning new people on to my music. I couldn't do what I do without you!
Wishing you all good things for 2017 and beyond...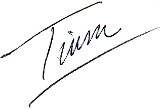 Read more...
We've received many questions about Timm's live performance status. Read Timm's announcement here.
Read About Timm's First Show With Mahogany Rush!
In August of 2011, Timm posted a detailed account of his first gig with Frank Marino & Mahogany Rush at 1981's Heavy Metal Holocaust. It's actually become one of the most visited pages on the site! If you missed it then, you can read the post here.
Read About Recording and Touring with the NLB
If you haven't seen them yet, you can still access Timm's diaries from the recording of Nils Lofgren's "Sacred Weapon" album and the first leg of the Nils Lofgren band's 2006 Tour. Note that the diaries will open in new windows (tabs).
Modern Drummer Update
Prior to starting the Nils Lofgren Band 2006 tour, Timm spoke with Robyn Flans of Modern Drummer magazine. This interview was condensed into an "Update" in the October '06 issue, and is still floating around out there in cyber-space. Read it here.