News
Happenings and observations

December 31, 2017
Hello Everyone,
The new studio is really coming together...
Things are sounding great in here! I'm in the process of mixing some new music from long time friends and clients Sammie And The Pirates and they report the mixes are sounding great elsewhere, too. I feel like we're well on the way to all I hoped to achieve in this new space. We're working on back wall treatment tonight and once that's completed I will FINALLY get to hit some drums! Really looking forward to that!!
I want to wish all of you great things for 2018! You can count on lots of new music heading out from the new studio to you in the coming months, so be sure to check back often. You can also keep in touch via Facebook and Twitter, or sign up for the mailing list.
Talk soon...

September 5, 2017
Hello friends old and new!
We've been busy settling into our new place just outside of Kansas City and I haven't posted for awhile, so I thought I'd update you while I had a moment.
Here are a few shots of the new studio space, virtually untouched since the moving crew brought the gear in a little over 3 weeks ago. As you see, there is a lot to do!
I'm looking forward to getting things together in the coming weeks and will be sure to keep you updated. For now, I'm going to be working at the dining room table, wrapping up the last project tracked at The Dark Room and preparing the plan to complete my next solo album. Lots of interesting music heading your way in the coming months, so stay tuned!
Cheers!

July 27, 2017
The past several weeks have been a whirlwind around here! The discounted drum tracks offer brought in some amazing music to work on. I feel inspired to get back to work on my next full length album as soon as I can. Thanks to everyone who asked me to contribute to their music! Be sure to keep an eye out for another drum tracking special in the near future!
On top of all that work, after 13 years in Nashville, we're leaving for the midwest. Kansas, to be exact. I'm looking forward to the new studio space there, as well as immersing myself in a new community. The adventure continues!
I'll keep you posted on the move and the new album here and on Facebook.
Cheers!

May 10, 2017
Special Announcement!
I'm taking a break on production of my next album to clear my head a bit. This is going to free up some time to do some drum tracking on other projects - and that brings me to today's announcement:
Through the end of June, I'm offering a drum tracking special of $100.00/tune!
This special includes:
Consultation with your engineer/studio prior to session to ensure proper file & tracking configuration
Private, secure transfer of your files
Set-up of private, secure project page on our servers for you to access reference mp3 files
Reference mp3 file(s) uploaded to your project page after tracking for your approval
Two re-takes provided free of charge, if needed
Semantically named tracks (e.g. Kick, Snare, Hi-Hat, Rack Tom 1, Rack Tom 2, Floor Tom, OH-L, OH-R, etc.) compiled into folders for each song
Consultation with Timm via Skype
All studio fees
7 day turnaround (usually faster!)
A savings of up to $225.00 USD!
Sound good? Head over to The Dark Room and use the contact form on the page to get started! Be sure to choose "Special!" from the Inquiry list. I'll get in touch with you ASAP.
I look forward to working with you!

April 19, 2017
Hey Everyone,
I've been busy in the The Dark Room working on my next full-length release. I've gotta say, there is some seriously grooving and well twisted drumming on this one! After 2+ albums leaning more on the touch guitar end of things, I really wanted to shift my focus to the drum kit for this one. I'm excited about what's coming out and looking forward to sharing it with you later this year.
In the meantime, you can pick up my latest EP release — Intermezzi — FREE at my Bandcamp shop. Be sure to browse my other releases while you're there!
Thank you to Ronald Marquiss for including some of my music on his streaming show Friday Night Progressive a couple weeks back. Every Friday he plays some of the best, most inventive progressive music you'll find on his show and I'm honored to be included. Pay FNP a visit on Facebook and like the page to get updates on upcoming shows. You can listen to past shows here.
In other news, we're continuing to scan through video files for new lessons & performances to add to the site. I'll be sure to keep you posted here, via Twitter, and on my Facebook Page.
Until next time...

January 27, 2017
We've just added THREE new educational/coaching videos to the Video page:
For the "How I Did That" series - "Driftin' Man" (approx. 20 mins!)
A 6 minute lesson on the Multiple Bounce Roll
A 2 minute lesson on Single Strokes to Double Strokes
Be sure to check them out — and let us know what YOU would like to see covered in future videos!
-- Admin
January 17, 2017
Hello everyone,
I'm happy to be writing from our newly updated spot on the Interwebs! As you can see, it's quite a different place than it was previously, but I'm sure you'll find your way around in no time. After all, if a drummer can do it...
We're still adding content and tweaking things, but you'll find all of the content from the previous site here already, along with a few new things as well. For example, I've gone through many of the images from older versions of the site and added a lot of them to the new Gallery with more on the way. I've also been combing through video in my archives — live, studio, & never before posted lessons — and we'll be posting some of those once we get the format conversions complete. All of this means you'll have to make it a point to drop by in the coming weeks to see what's new!
On the musical side of things, I've taken some time to clear my head after working to complete Intermezzi and tracking drums for my next full-length album. Shouldn't be too much longer and I'll be back in the studio, moving forward with the next album and various other projects slated for 2017. I'll be keeping you updated as things progress.
As always, I want to thank you for continuing to support music that takes chances, your kind messages, and turning new people on to my music. I couldn't do what I do without you!
Wishing you all good things for 2017 and beyond...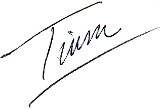 Read more...
We've received many questions about Timm's live performance status. Read Timm's announcement here.
Read About Timm's First Show With Mahogany Rush!
In August of 2011, Timm posted a detailed account of his first gig with Frank Marino & Mahogany Rush at 1981's Heavy Metal Holocaust. It's actually become one of the most visited pages on the site! If you missed it then, you can read the post here.
Read About Recording and Touring with the NLB
If you haven't seen them yet, you can still access Timm's diaries from the recording of Nils Lofgren's "Sacred Weapon" album and the first leg of the Nils Lofgren band's 2006 Tour. Note that the diaries will open in new windows (tabs).
Modern Drummer Update
Prior to starting the Nils Lofgren Band 2006 tour, Timm spoke with Robyn Flans of Modern Drummer magazine. This interview was condensed into an "Update" in the October '06 issue, and is still floating around out there in cyber-space. Read it here.