News
Happenings and observations

May 23, 2018
A note for our EU visitors
As I'm sure you're aware, the impending GDPR requirements are scheduled to take effect on 25 May. We've been working for some time to comply with its many rules and regulations, some of which will likely come under legal challenge in the near future. As of today, we're not totally in compliance. Though we're trying hard to get there, it's entirely possible we will not meet the deadline.
We have ALWAYS understood the need for strong, transparent privacy practices and we've been doing many of the things set out in this new law for years now: collecting as little information as we can get away with to make the site function and giving notice that we are collecting information, anonymizing IP addresses in our visitor tracking applications, thoroughly vetting companies we engage with prior to allowing them to install 3rd party cookies through our site (note: only Google and YouTube do this and it's required to use features we provide), not selling or trading visitor information for any purpose... the list goes on. Sad to say other bad actors have used the Internet's capabilities for nefarious practices that are now costing all of us dearly.
No one knows for sure what will happen with sites that are not GDPR compliant on 25 May, but I want to let you know that I will do my level best to ensure my friends, fans, and passers-by have access to TimmBiery.com. While we continue to find ways to become compliant without breaking the bank, I'm asking a favor of you: if you find the site offline in your EU country, please contact us to let us know! Your help is appreciated!
Cheers!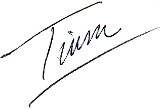 May 10, 2018
Greetings From KCK!
The new YouTube channel is kicking into gear! I'm excited about getting the chance to share what's going on here in the studio with you each week, as well as drumming concepts and tips that I think you'll find helpful.
We're in the process of migrating some content from the video page here to the channel, and we've got a lot of new content planned, so be sure to subscribe to be among the first to get our weekly updates!
Talk soon...

April 20, 2018
Hello and Happy 420 Everyone!
We're a little over 4 months into 2018 so I thought it time for an update. Lots has been happening, so let's get started.
New Album
The studio is up and running here in KC and I'm finally back to working on my new album in earnest! Currently, there are 11 pieces or so in the pipeline, though I'm not sure how many will make it onto the final release. Suffice to say there will be a good amount of new music on this one.
My original intent was to make this album more drum oriented than my recent work, and I'm happy to report that's turning out to be the case. I'm sure this will be good news to some of my longtime fans. It's also a little more all-over-the-place stylistically - much like my drumming! A little something for everyone, so to speak.
The majority of the drums were cut in The Dark Room before we left Nashville, but there are a few things being cut here in KC. The new room is sounding great; quite a bit different from The Dark Room, it reminds me of The Barn in some ways, but has a voice all its own. I think that's going to make it a more interesting album.
I've been shooting some video of the tracking process and we'll be posting it on our YouTube channel. Subscribe now to watch things unfold! Here's a bit of what you can expect:
Be sure to subscribe to the channel to get all the latest video updates. There is a lot of new content on the way!
Other Projects
The first drums recorded in the new space were not for my upcoming album, but for a project with my old Frank Marino & Mahogany Rush bandmate Claudio Pesavento and Jon Davison, the current singer of Yes. Hopefully, I'll get to share some of that with you in the future. Very creative music with Jon's great voice makes a captivating listen!
In the coming weeks, I'll be mixing the new album from Bad Influence. I've had the pleasure of working with them on all of their releases (check them out!), and I'm really looking forward to this project.
The first mixes from the new studio were new music from my long time friends Sammie and The Pirates. They're working on a batch of new tunes with plans for a full-length release later this year.
More Video On The Way
My drum buddy Bill Ray has a cool YouTube channel and does quite a bit of Facebook live video. I get so many requests for video from the studio that I'm thinking it's time to try a bit of that myself (thanks for the inspiration, Bill!). And while my schedule doesn't allow me to post things on a daily basis, I'm going to try to do some weekly posts at the very least. I'll definitely keep you posted here and on my Facebook page.
That about wraps it up. Keep in touch via Facebook and Twitter, or sign up for the mailing list. Thanks, as always, for your continued support of music that takes chances.
Cheers!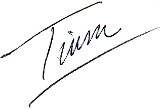 December 31, 2017
Hello Everyone,
The new studio is really coming together...
Things are sounding great in here! I'm in the process of mixing some new music from long time friends and clients Sammie And The Pirates and they report the mixes are sounding great elsewhere, too. I feel like we're well on the way to all I hoped to achieve in this new space. We're working on back wall treatment tonight and once that's completed I will FINALLY get to hit some drums! Really looking forward to that!!
I want to wish all of you great things for 2018! You can count on lots of new music heading out from the new studio to you in the coming months, so be sure to check back often. You can also keep in touch via Facebook and Twitter, or sign up for the mailing list.
Talk soon...

September 5, 2017
Hello friends old and new!
We've been busy settling into our new place just outside of Kansas City and I haven't posted for awhile, so I thought I'd update you while I had a moment.
Here are a few shots of the new studio space, virtually untouched since the moving crew brought the gear in a little over 3 weeks ago. As you see, there is a lot to do!
I'm looking forward to getting things together in the coming weeks and will be sure to keep you updated. For now, I'm going to be working at the dining room table, wrapping up the last project tracked at The Dark Room and preparing the plan to complete my next solo album. Lots of interesting music heading your way in the coming months, so stay tuned!
Cheers!

July 27, 2017
The past several weeks have been a whirlwind around here! The discounted drum tracks offer brought in some amazing music to work on. I feel inspired to get back to work on my next full length album as soon as I can. Thanks to everyone who asked me to contribute to their music! Be sure to keep an eye out for another drum tracking special in the near future!
On top of all that work, after 13 years in Nashville, we're leaving for the midwest. Kansas, to be exact. I'm looking forward to the new studio space there, as well as immersing myself in a new community. The adventure continues!
I'll keep you posted on the move and the new album here and on Facebook.
Cheers!

Read more...
We've received many questions about Timm's live performance status. Read Timm's announcement here.
Read About Timm's First Show With Mahogany Rush!
In August of 2011, Timm posted a detailed account of his first gig with Frank Marino & Mahogany Rush at 1981's Heavy Metal Holocaust. It's actually become one of the most visited pages on the site! If you missed it then, you can read the post here.
Read About Recording and Touring with the NLB
If you haven't seen them yet, you can still access Timm's diaries from the recording of Nils Lofgren's "Sacred Weapon" album and the first leg of the Nils Lofgren band's 2006 Tour. Note that the diaries will open in new windows (tabs).
Modern Drummer Update
Prior to starting the Nils Lofgren Band 2006 tour, Timm spoke with Robyn Flans of Modern Drummer magazine. This interview was condensed into an "Update" in the October '06 issue, and is still floating around out there in cyber-space. Read it here.